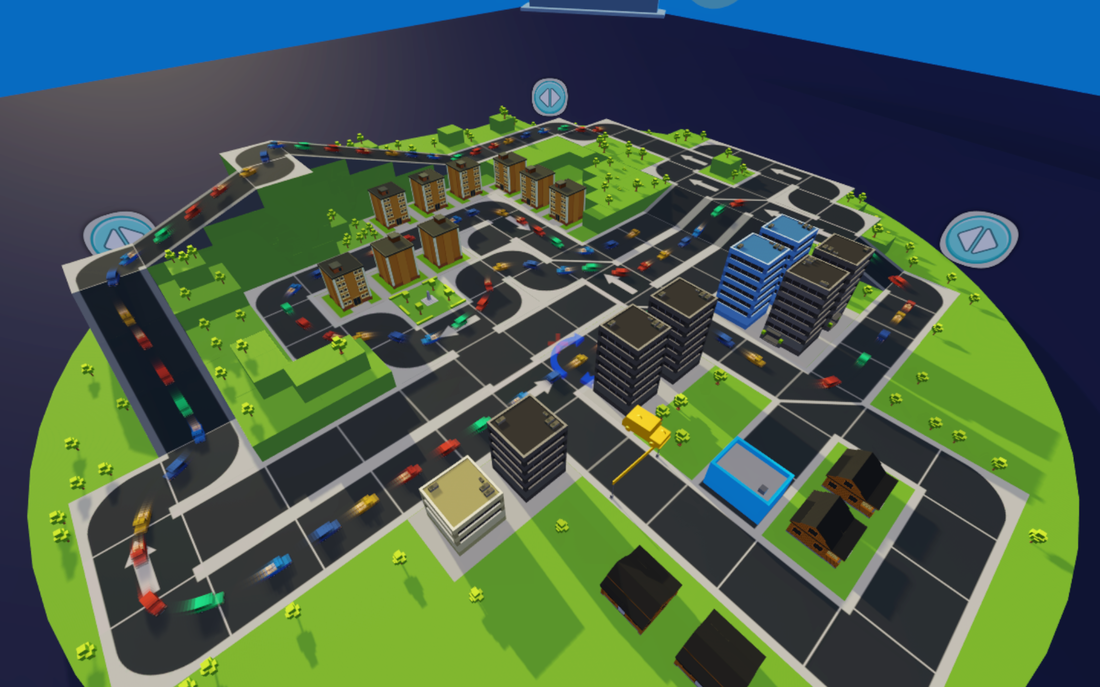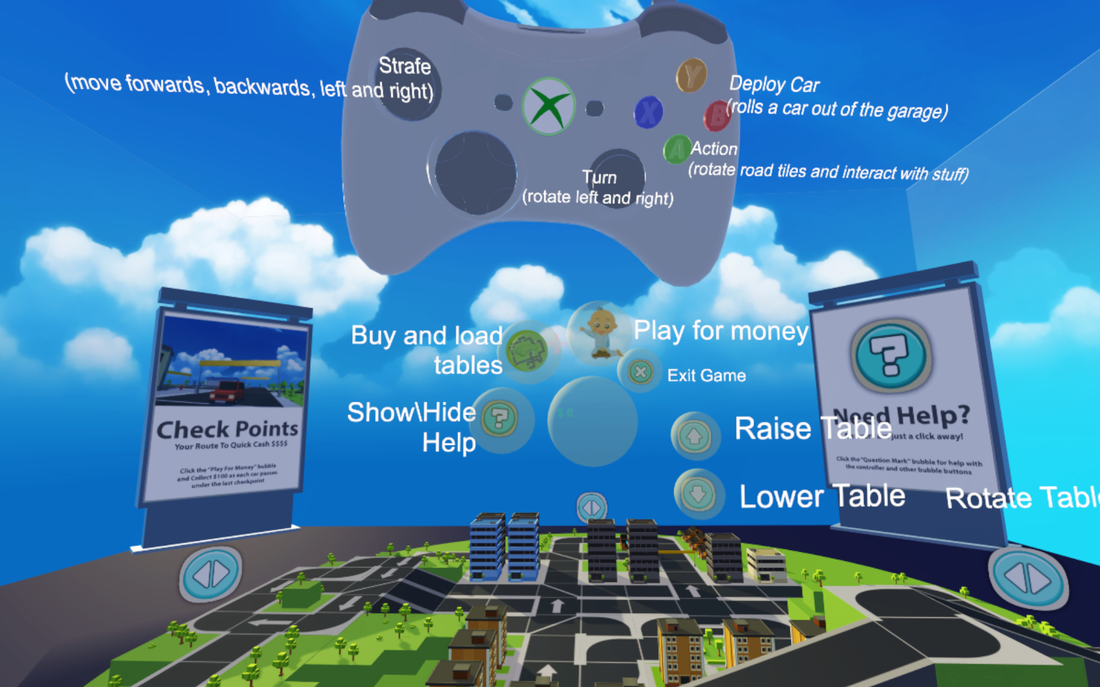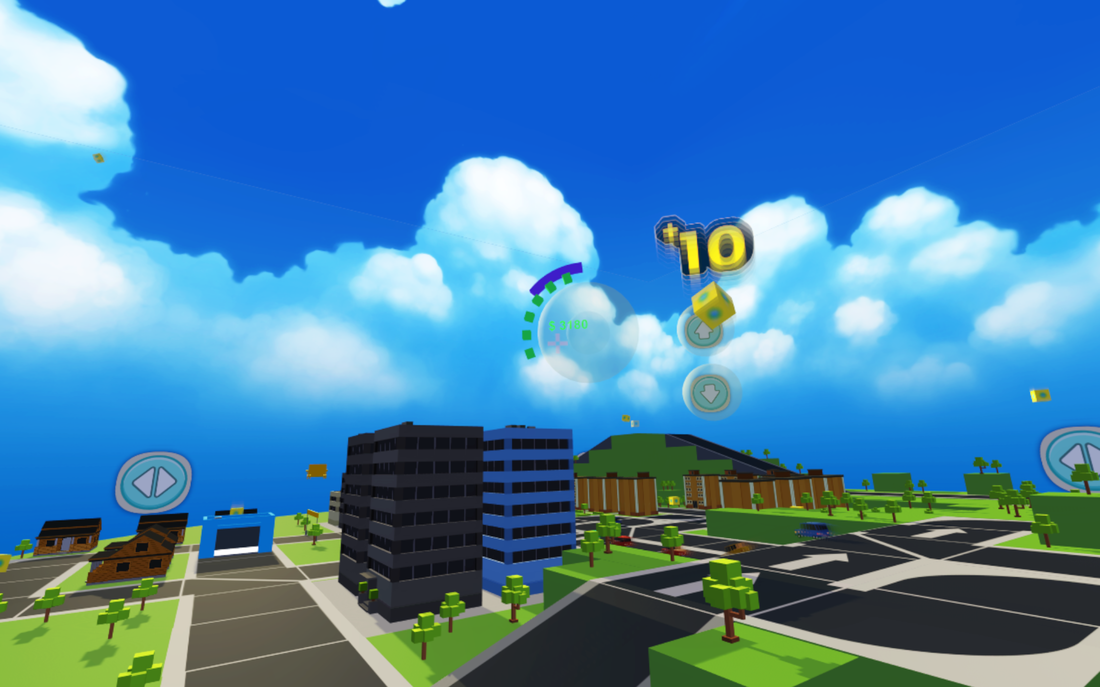 Everything is changing.. Stay tuned for updated CCC stuff.for now enjoy some screen shots .....



Car Car Crash V1.0 in the works. Some big changes, all the fun.. Here is my latest blurb.. you can get a sense of how the new game will play.. Car Car CrashA "casual" VR table top tile based gaming experience.
"Car Car Crash" invites the player to explore the table top world, peak around corners, look under bridges and just "play" with the cute cars and roads. The player can interact with the miniature world creating interesting new routes for the toy cars to follow. When the player is ready for some gaming action, there are various challenges, rewards, trading cards and progression to keep the game play interesting an engaging while simultaneously "following the fun" of playing and interacting with the tiny world!
A three level "tech demo" of "Car Car Crash" is available on the Oculus Share, chocolatefudge.com and weareVR.com. With over 1000 combined downloads within the first 10 days of availability, "Car Car Crash" shows the potential to be an easily accessible game that promises to deliver a family friendly, fun and casual VR table top gaming experience.
Review:
http://www.theriftarcade.com/hands-on-with-the-manic-car-car-crash-on-the-oculus-rift/
Download The Playable Demo Here
https://share.oculus.com/app/car-car-crash-3-level-pre-release-demo
or
https://www.wearvr.com/apps/car_car_crash
In "Car Car Crash!" you own the road, but not the cars! The object of the game is to rack up points by putting as many cars on the road as you can! You earn 1 point for every second each car is on the road, you even earn points for every car you crash! Just make sure that there is always at least one car on the road or it's GAME OVER!
To play the game you click the blue button to launch a car onto the road. If a car hits another car it explodes. If a car hits a dead end, it explodes, if a car hits a police road block, it explodes! So yeah, lots of exploding cars, so it's a good thing that exploding cars are worth points!
You will need to provide your cars with plenty of open road! To change the available routes just click the road tiles, the road tiles will rotate providing new paths for your cars to travel.
Frequently dropped power ups drive the score higher and provide additional challenges, the occasional police road block will keep you on your toes!
Power Ups:
"10,000 bonus points"


"Double Score Period"


"Road Rage Period" – In Road Rage a car accelerates and destroys any cars it crashes into without being destroyed itself, each car destroyed is worth 100 additional points!


Police Car:
The Police Car comes onto the road and follows your route at high speed. When the police car is on patrol, it will not destroy any cars it comes in contact with, but when it stops, it sets up a road block and any cars that crash into it will explode!